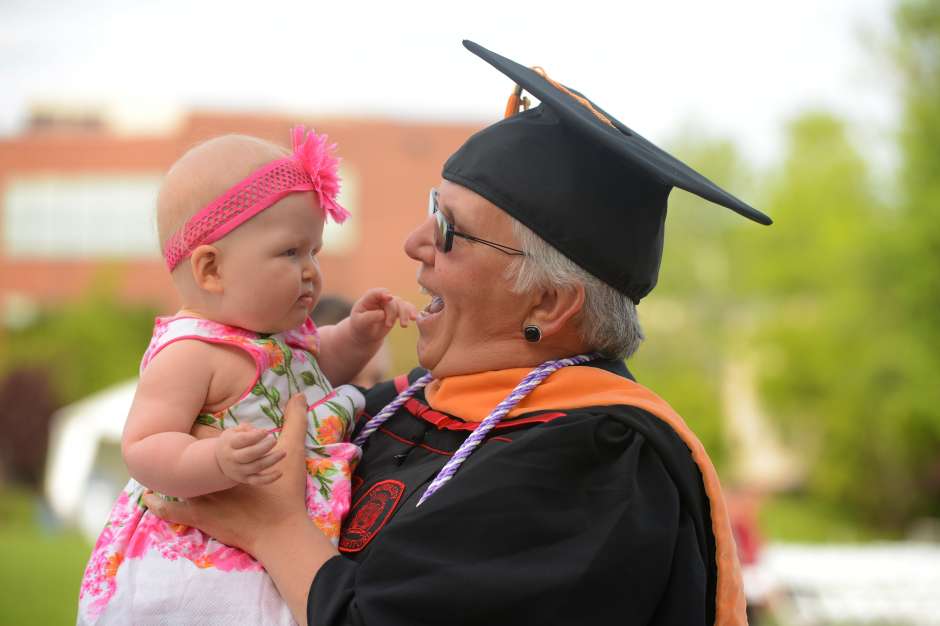 "I'm the only grandma in my class," says Mary Beth Johnson, as she nuzzles her granddaughter Lily at today's University of Hartford Graduate Commencement Ceremony (MS in nursing).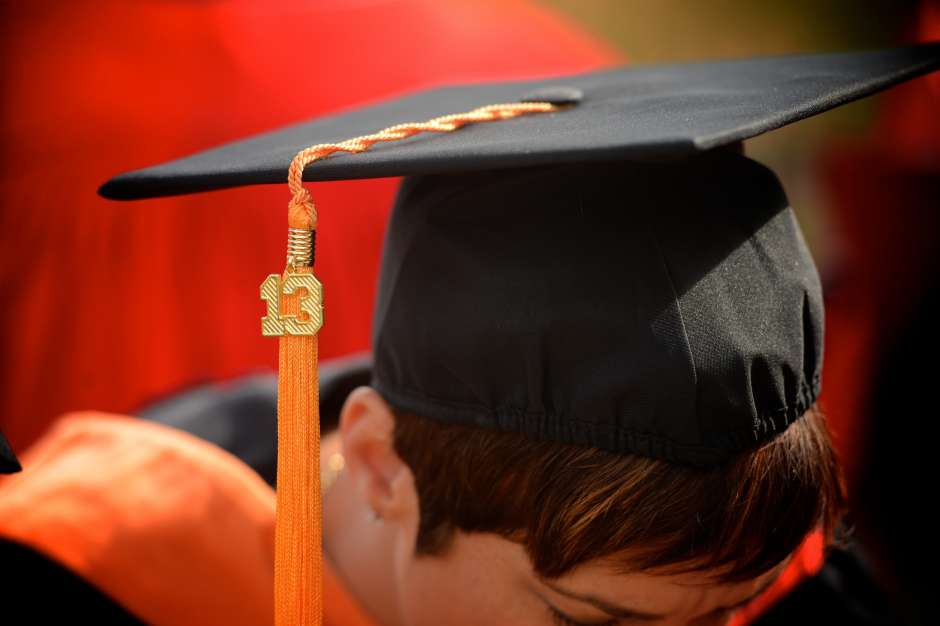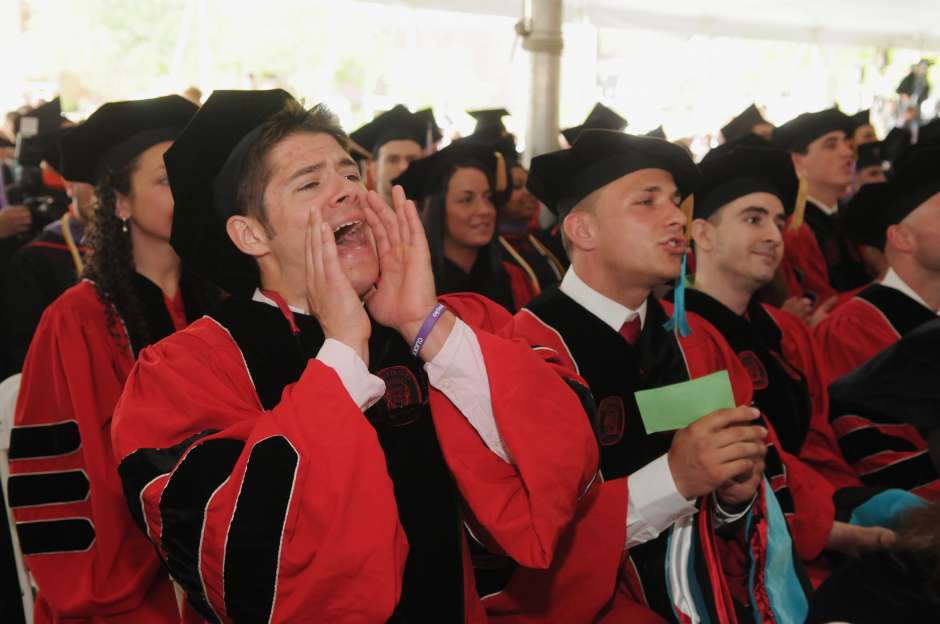 "You did it," yells out Daniel Levasseur as a friend walks across the stage at today's Commencement celebration for all students receiving advanced graduate and PhD diplomas.
Faculty members got into the spirit of the day, celebrating the students as they receive their diplomas.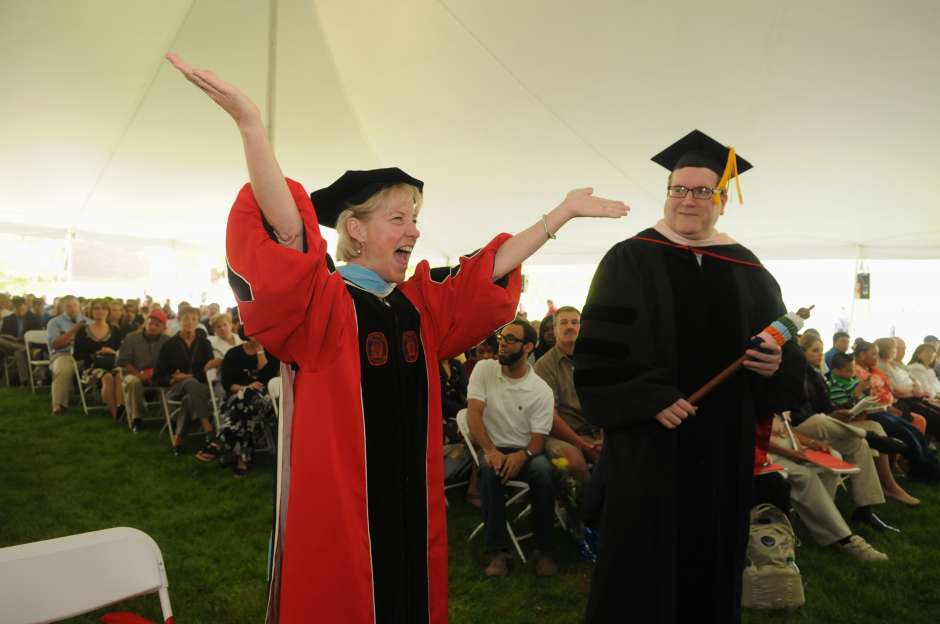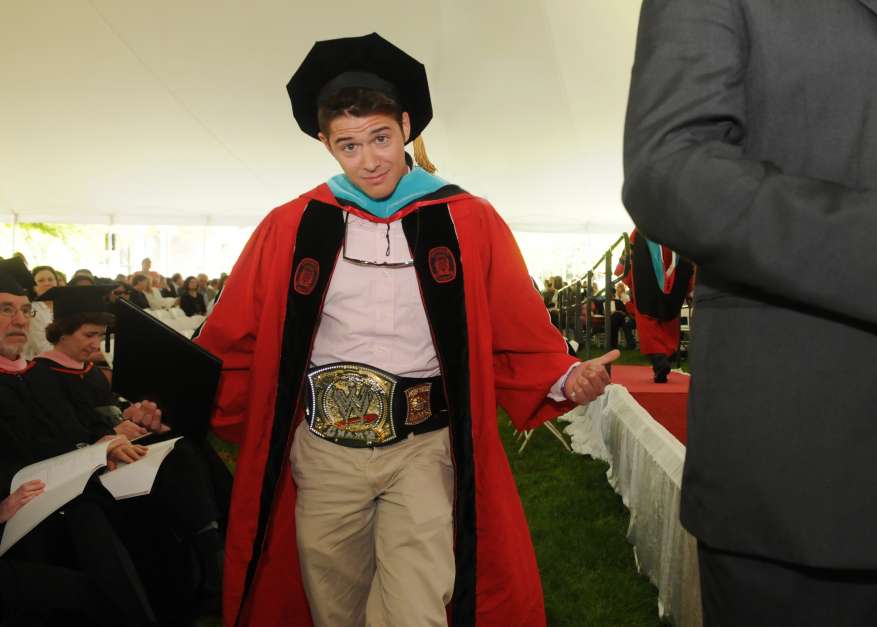 After getting his diploma, Daniel Levasseur unzipped his robe to reveal his superhero belt to the delight of the crowd! And then the celebration began as students recessed to their family and friends.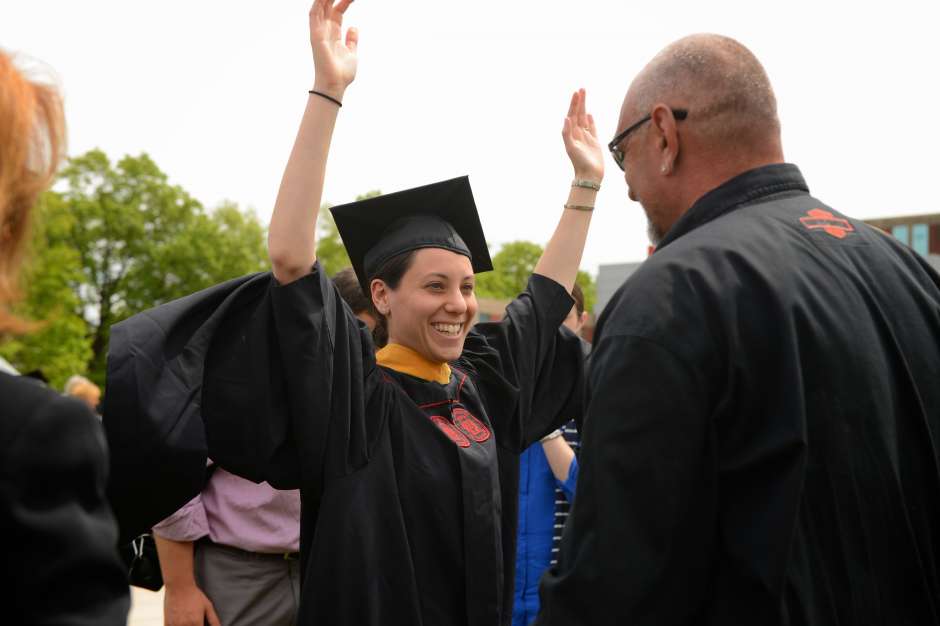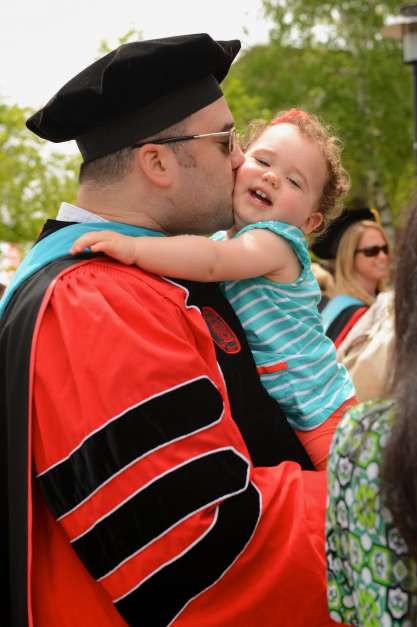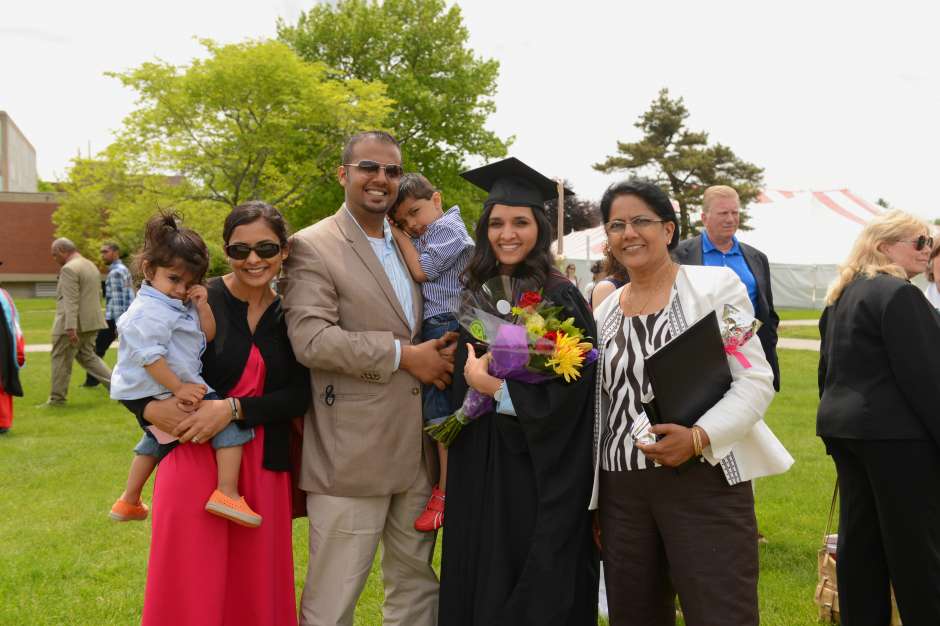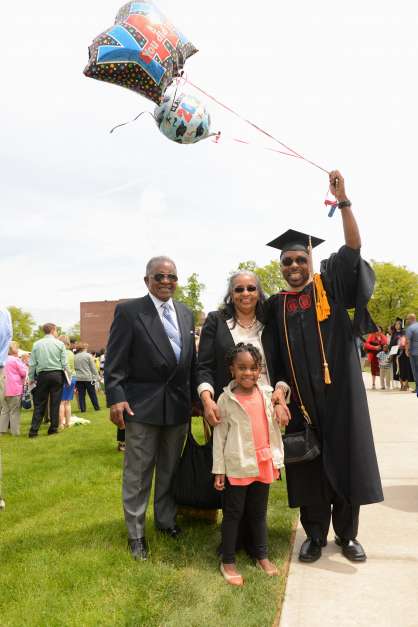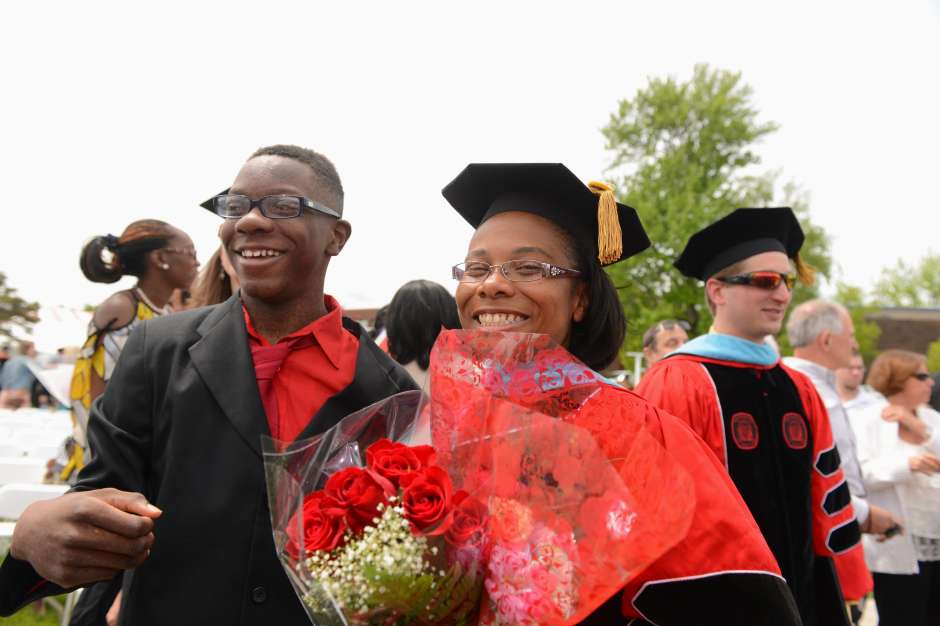 Joy was everywhere as the graduates reunited with family, friends, and fellow graduates. The 11 members of the first graduating class in the new Master of Science in Prosthetics and Orthotics (MSPO) program celebrate (below). Good luck to all of today's graduates and may your new lives commence!!